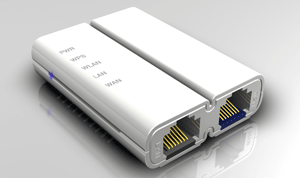 38DDNet Elodie 38 Mini Wireless 11N Router
Company:PanaSource Canada Corp.
Phone Number:1-403-272-3838
Address:#608,300 Meredith Road N.E., Calgary,Alberta,Canada.
Elodie 38, One of the world Smallest Wireless 11N 300M Router and only less than half size of the Headphone.
This is a Mini-fast ethernet switch with outstanding performance and high efficiency. With the 3 10/100M ports with fdsa fdsf dsaf dsfdsaf dsfds afdsfds afds fdsafdsf dsaf dsfdsaf dsfd safds afd sa NWay auto-negotiation function, the device fulfills the needs of connecting the partners of network with best network speed and Duplex mode automatically. It is ideal for SOHO and Home network. Unlike shared 10/100 Mbps networks, the switch eliminates the bandwidth congestion problem by providing dedicated bandwidth. Duplex mode also doubles the bandwidth by enabling two-ways communication.